Skip to content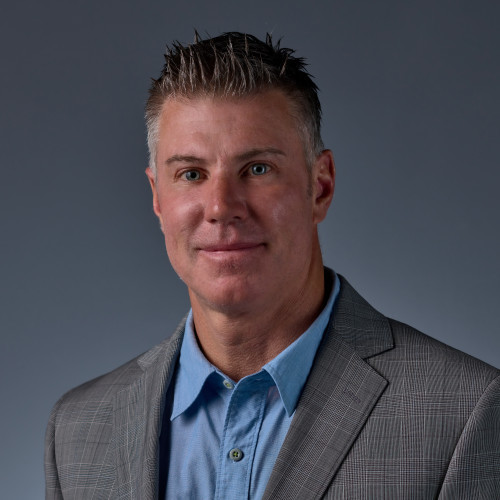 Jim Azzolini
Yacht Broker
126 Harbor Blvd.
Destin FL 32541 USA
Phone:
Toll Free:
Cell: 1-850-259-3246
It is hard to believe that 2022 will mark my 27th year in the Marine Industry. After graduating from the University of Scranton, PA, with a degree in marketing, I began my career in the early 90s working for Viking Yacht Company in production/sales as a domestic and finally international sales representative. I am very grateful and consider myself fortunate to have had the unique opportunity to work very closely with all of the Viking Yacht Dealerships worldwide and get to know them inside and out. With that background experience, my decision to join the best of dealerships in all categories important to me, to further support my values, commitment, and growth, was thoroughly reinforced with Galati Yacht Sales. 
I joined Galati in early January of 2000 — several months after the grand opening of the Destin office in the Emerald Coast of Florida, to assist with the marketing, distributing, servicing, promoting, and selling of Viking Yachts primarily in the Gulf of Mexico. As the premier Viking Dealer for the Gulf Coast, we were fortunate enough to introduce such a technologically advanced and quality product from a solid company backed by a commitment to "build a better boat every day" motto that they to date have stood behind. This was all supported by rapidly growing surrounding markets: Louisiana, Florida, Georgia, Texas, and Alabama, which quickly became my second home with friends and customers alike. 
Twenty-Two years later, I continue to ultimately enjoy meeting new people and building long-lasting relationships as I help customers specifically tailor the right match in model, product, engine, style, and budget in order to engage on the best buying opportunities available for them and their families. In doing so, I specialize primarily in the sale of new and pre-owned Viking, Valhalla, & Princess Yachts for both sportfishing and cruising enthusiasts alike. My background in such has also led me to a strong knowledge & focus on comparable production and custom Sportfish and Motor Yachts. 
Galati Yacht Sales has recently expanded as the West Coast Dealer for Viking and Valhalla. In doing so, they have encompassed the Western Rockies, Alaska, California, and Hawaii. As a part-time resident throughout different times of the year in Montana, I look forward to meeting and consulting with yacht enthusiasts that also have an allure to the area with a primary and/or, in many cases, second residences out West. We are finding a more common theme these days, which is matching the right vessel to establish an exotic boating destination of choice, as has become very apparent with Galati's strong presence in Cabo and Costa Rica.  
When not directly engaging with customers, I am actively monitoring & analyzing up-to-date pre-owned market stats, including current availability, product sales, comps, and values. With a close niche in the Viking/Valhalla community, great friendships, and relationships with the company, I constantly enjoy and look forward to staying in the loop on refined product improvements, the latest and greatest in product design, incentives, and availability. With this information, I can keep clients up to speed. I really look forward to meeting you and ultimately earning your confidence in the search for your next yachting experience