Skip to content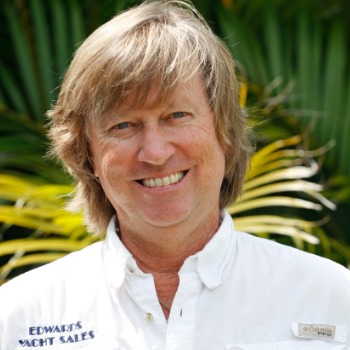 Kevin Welsh
Yacht Broker
510 Brookside Drive
Clearwater FL 33764 USA
Phone: 1-727-449-8222
Toll Free: 1-866-995-1013
Cell: 1-321-693-1642
Kevin Welsh was born into the boating lifestyle on the Great South Bay of Long Island aboard his parents Chris Craft, Tomanne.
At age 12 his family relocated from NY to Florida where he spent countless hours boating on the Indian River Lagoon and Atlantic Ocean. Kevin began surfing in Cocoa Beach at age 12 and during high school became actively involved in documenting some of the worlds top surfers via his camera lens. This ultimately led to becoming a Senior Staff Photographer for SURFER Magazine, the world's largest surfing publication for nearly 20 years. Kevin was inducted into the East Coast Surfing Hall of Fame for his photo and video documentation of the sport 'n lifestyle. His sales experience included being the East Coast Advertising Executive for SURFER Magazine (over 25 years) and retail distributor of his Award Winning SurfNRG Video Series. Kevin knows how to handle negotiations and close the deals and has been one of our top producing brokers at EYS.
Kevin's close relationship to the ocean has brought him to many shores beyond the East Coast including Hawaii, Indonesia, Central America, and the Caribbean. From exploring the island chain of the Mentawaiis in Indonesia onboard a 62′ power cat to retracing the path of earlier surf adventurers in the Caribbean onboard a 44′ Voyage sailing catamaran, boating has been Kevin's passion since birth. Sailing the Bahamas with his wife and long-time sailor Cindy on their own catamaran was a dream come true. "The Bahamas are so close to Florida and an ideal venue for cruisers with perhaps the clearest waters in the world."
Kevin's experience with boating (both sail and power) will be helpful in finding you the right boat to live out your own dreams or selling yours to those that are anxiously awaiting to create their own.