Skip to content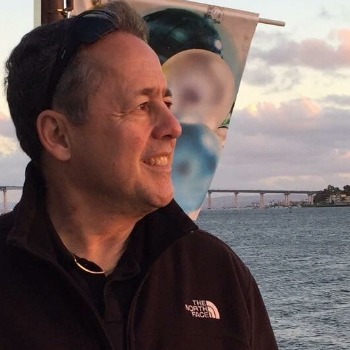 Joe Maiella
Yacht Broker
510 Brookside Drive
Clearwater FL 33764 USA
Phone: 1-727-449-8222
Toll Free: 1-866-995-1013
Cell: 1-508-820-5600
From his first wildly careening powerboat ride on Oldham Pond in Pembroke, MA to piloting a catamaran on a Kauai tour, Joe has had a passion for boats and boating. Whether striper fishing in the Nantucket Sound or bunking on a yacht in West Palm Beach, the feeling has always been the same.. it just feels better to be on the water.
Joe is an accomplished marketing communications and sales professional – having served in roles from corporate communications to leading several professional associations, to plotting the marketing and sales for two wholly-owned companies. Now, he's focused on being all about boats and those who love to own and operate the finest vessels available.
At the foundation of everything he has accomplished is Joe's unflagging commitment to his clients, and his unbending integrity and professionalism throughout the sales process. Count on Joe – on land and sea, to help you live your lifelong dream!