Skip to content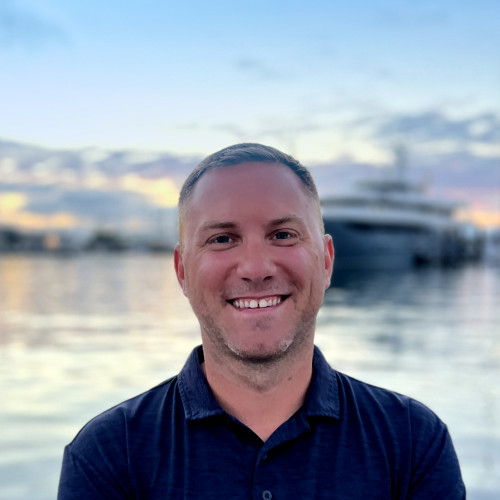 Michael Porter
Yacht Broker
One Maritime Drive
Suite 1
Portsmouth RI 02871 USA
Phone: 1-401-682-2010
Toll Free:
Cell: 1-401-619-2122
Michael Porter joins ECYS as an experienced yacht captain and engineer. He holds a USCG 100 Ton Master license as well as a Bachelor's degree from the University of Michigan. Mike has cruised South and Central America, the Caribbean, Bahamas, and the East Coast of the United States amassing more than 90,000 sea miles as captain and crew on over 80 different sail and power vessels under 160 feet.
Growing up in Michigan, Mike has always been on the water. It is safe to say that it's in his blood. His great grandfather was a boatbuilder in New Hampshire and founded Goodhue and Hawkins Navy Yard on Lake Winnipesaukee, building runabouts, steamers, launches, and express cruisers.
During his summers off from college, Mike taught at and managed a sailing program at Camp Michigania in Northern Michigan. After earning his degree, Mike worked for a short time in sales before trading in his suit and tie for a pair of boardshorts and moving to the British Virgin Islands. He worked at the Bitter End Yacht Club where he taught sailing and windsurfing and captained snorkel tours and daysails.
Mike then moved back to the states, took his STCW-95 and went to work on private yachts. Mike ran an 80' Marlow Voyager expedition yacht with a busy program for 4 years. After cruising remote parts of the world, he then decided to return to a more land-based lifestyle and joined Maine-based True Course Yachting as a Captain and Operations Manager specializing in Downeast powerboats of all shapes and sizes. Before joining the ECYS team, Mike was in Palm Beach, Florida, where he ran his own yacht management company.
Mike is excited to get on the water with you and share his knowledge and passion for boating.