Skip to content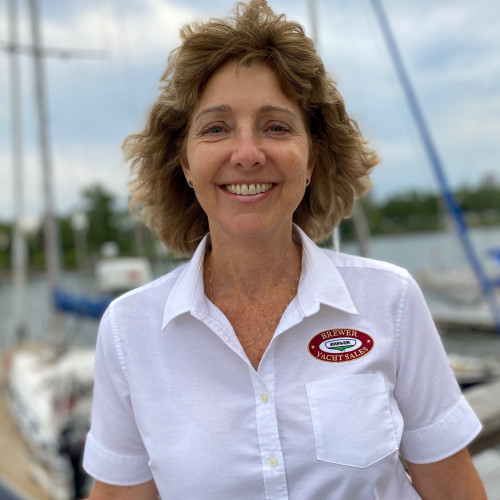 Lynn Wise Oliver
Yacht Broker
605 Broad Street
Stratford CT 06615 USA
Phone: 203-979-5565
Toll Free:
Cell: 203-979-5565
Lynn fell in love with sailing and the boating lifestyle when she moved to the East Coast to work as a young adult. She understands that boating can be a wonderful, but daunting, experience. Her belief is that owning a boat should be positive, and buying and selling should be both professional and personalized to the needs of her clients.
Lynn's insights and expertise have been gained through her extensive cruising, certification coursework, sailing, navigation and safety instruction, and earning her USCG Masters License. She was a boat owner for more than 25 years having both power and sail and is active in her local yacht club. Professionally, Lynn learned about boats, boaters and the industry as Marketing Director for Brewer Yacht Yards which included 26 locations. With the 2017 acquisition of Brewer Yacht Yards by Safe Harbor Marinas, she was appointed Director of Member Experience for the 80+ national locations.
Lynn has two adult sons who were raised in, on, and around the water and are still messing about with boats for work and pleasure. They have provided additional perspectives on boating, life and boat choices.
As an American Sailing Association and US Sail & Power Squadron Instructor and private captain, Lynn loves empowering people in boating, especially women. She understands that boating can be fabulous if all onboard feel safe, comfortable, and confident. That starts with the selection of the right boat for your lifestyle.
Contact Lynn to help with your decision-making process whether you're buying or selling a boat. She can be reached at 203.979.5565 or loliver@breweryacht.com.